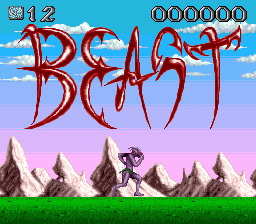 At the start of the year, Dave was at a lose end, and he set about tidying up the code, while Brian and Russell finished up their versions. I was still plodding on with Beast on the PC Engine, and was getting thoroughly disenchanted with the whole affair. The development kit was awful, and irritated me so much, that I set about writing my own version. This meant many late nights taking apart the official Software Development Kit (or SDK), to see what made it tick.
It took a quite a few weeks, but once I was done, I had made massive leaps in the quality of the tool-chain, and while Brian also helped out with some code he had used in DMA Debug, I was pretty much on his own. It was great fun though, hacking the comms on the PC Engine ICE unit, and writing my own in Pascal.
Lemmings finally got released on the 14th of February 1991,
and the world DMA knew – ended forever.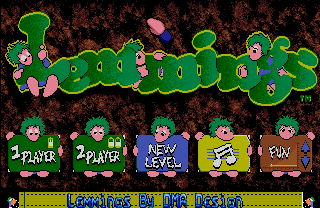 On launch day, Psygnosis would phone almost every hour telling Dave the latest sales figures. 10,000! 20,000! 30,000! 35,000! 45,000! In the end, the game would ship over 55,000 copies of the Amiga version in the first day alone. To put this into some sort of perspective, Dave's first game Menace sold a whopping 20,000 copies, while Blood Money sold double that at 40,000. This was the full life of the product, and not first day sales!
It has since been estimated that the sales of the original Lemmings, after all the conversions had been done would have topped a whopping 15,000,000 copies worldwide. Very few games, even in today's mass market climate, sell anywhere near this amount.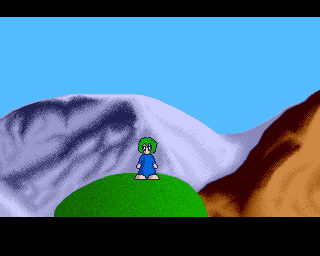 The press and public went nuts over the little guys, and DMA were in a state of shock. Everyone read reviews in amazement, and then walked around in a daze. There were even a couple of magazines rating the game at 100% which was unheard of, and since then only a select number of games have ever achieve this score.
Psygnosis was now keen to get them onto another new Lemmings game to cash in as soon as possible on the wave of Lemmingitis. So, before DMA started on "Oh No! More Lemmings", they needed some more staff. Dave advertised for artists, and got quite a few responses. One attracted a bit of attention in particular, a CV from "Stacey Jamieson – a girl!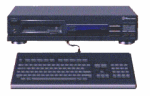 In these days, there were very few girls in the industry – and even now, males still out number females by quite a bit, but DMA were keen to give her a chance, so after arranging an interview, Dave awaited her arrival. On the day of the interview, Dave was busy with the CDTV version of Lemmings, and so when Stacey arrived, I got the door.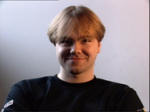 Opening the door expectantly, he saw a male teenager in a huge padded jacket. Keeping as straight face as possible, I showed him in to see Dave. I then promptly dove next-door to tell everyone. They were never quite sure if the howls of laughter could be heard through the walls or not.
Stacey was soon hired along with another artist called Mark Ireland (in another huge padded jacket), and they were put to work with Gary . They were told to play Lemmings for a couple of weeks to get the idea, and then set about making new background styles for the Lemmings to walk through, while Gary created and animated new traps.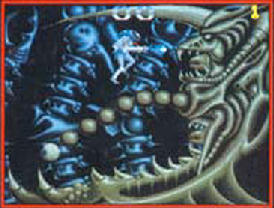 Shadow of the Beast was actually 6 mini games, and I was progressing with each of them. While level 1 was a 13 layer parallax scroller, level 2 was a multi-direction platformer, and level 5 was a scrolling shoot-em-up! Needless to say, this wasn't my favourite game, lots of code had to be written for each section, most of which was unique – the worst sort of programming!
Scott was pressing on with his game, and was doing quite well. He wrote a music player based on the popular "sound-tracker" music format, and got his brother Brian to do some music for him to test it. Brian also did all the sound effects for Scott, and supplied him with lots of high quality samples.
Ian and Niall were also progressing, although not as fast as everyone would have liked, and although Ian had managed to get the perspective parallax section working, it tended to remind everyone of the spectrum game "Tir Na Nog", which wasn't the pace Dave had imagined for the game. The perspective section still needed a lot of work, particularly since loading it took a long time, due to the fact it actually calculated the perspective graphics dynamically just before the level started.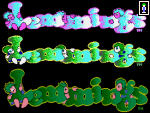 Around April time, Andy Whyte appeared at the door; he was a budding programmer who was itching to get into the games industry. But Dave was doubtful, since Andy didn't have any current programming experience having only coded the old Dragon 32 machines. However, Andy was insistent, and asked if he could learn here where the expertise was without being paid. So Dave, ever the good Samaritan, set Andy up in a corner of a room and let him work away.
Brian meanwhile was finishing up ST Lemmings, and continued to refine DMA Debug, while Russell did the same on the PC. Russell had to produce 3 versions of the game, VGA, EGA, and CGA. Each game would use a different set of graphics from 16 colour VGA, to fixed colour EGA, and 4 colour CGA!
This required the Amiga graphics to be reduced in colour, or converted, and this job fell to Steve. So, while doing C64 Beast, Steve also converted the Lemmings graphics from the Amiga to PC for Russell.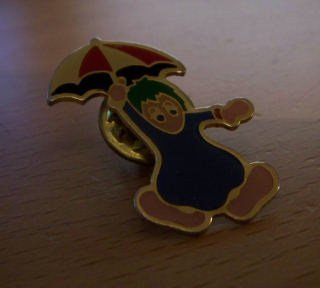 For the first time ever, a magazine was now interested in doing a piece on the whole company, and not just Dave. So around April time, GAMES-X showed up, and after doing a range of pictures in the office, took DMA up to Dundee 's law-hill, where they exploited them in a series of very silly poses.
But, the DMA staff enjoyed the new found stardom, and even though they felt very silly, did what was expected. Even Andy and Steve, who weren't actually official employees, took part and only Russell missed out; something he's never regretted.
For one reason or another (usually Dave's fault), DMA have always been shown in magazines making a fool of themselves, while other "cooler" companies like the Bit Map Brothers, were always shown in darkened rooms wearing sunglasses.